Welcome To
McKinley STEAM Academy
620 10th Street SE Cedar Rapids, Iowa 52403 | 319-558-2348
4
CE Rehearsal
Dec 4, 2023
•
3:00 pm-4:30 pm
Array
5
Chamber Orchestra
Dec 5, 2023
•
7:00 am-7:40 am
Array
5
CE Rehearsal
Dec 5, 2023
•
3:00 pm-4:30 pm
Array
A Message From Our Principal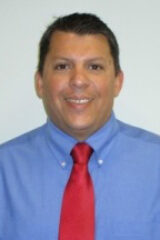 Welcome to the McKinley STEAM Academy website. The purpose of this webpage is to provide parents, students, and our school community with easy access to a wealth of information on McKinley STEAM Academy programs, policies, and activities.
McKinley STEAM Academy is a great place to teach and learn! Our teachers are committed to a high quality learning experience focused on the individual needs of each child. We are striving to be creative and innovative in our instruction to engage students in their learning through a variety of STEAM activities, applications of technology, and Future Ready skills.
Our primary goals at McKinley STEAM Academy are to engage all students to be socially, emotionally, and academically prepared for their future. We are unconditionally committed to providing the best possible educational program to our students. We will accomplish this by providing an experience dedicated to students learning collaboratively, cultivating student curiosity, celebrating our school's diversity, and building relationships with our entire school community. We believe that there are numerous opportunities, both within our curricula and through extracurricular activities, for our students to gain the skills that will allow them to be successful in their lives beyond middle school.
For more information on the policies and programs of McKinley STEAM Academy, please review the Parent/Student Handbook link on our  webpage. For a comprehensive list of programs and activities at McKinley STEAM Academy, please check out the information on the Athletics & Activities link.
If you need general information or wish to directly contact staff at McKinley STEAM Academy, please contact our main office at 319.558.2348.
Thank you for your continued support, Go Bears!
Jason Martinez, Principal