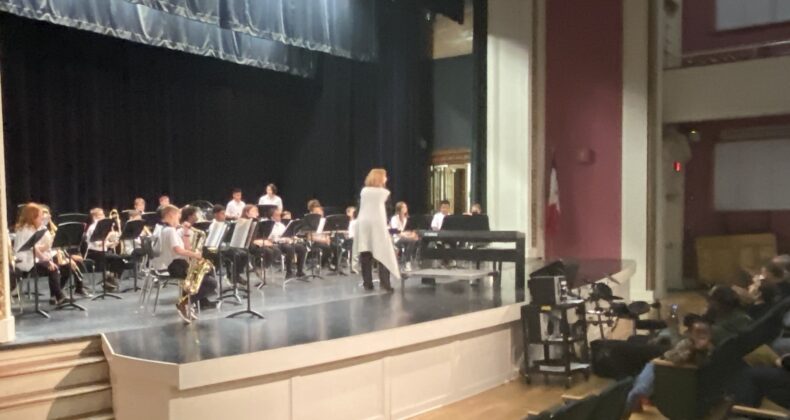 McKinley STEAM Academy has several band opportunities for students, including beginning, intermediate, and advanced band, and jazz band.
Beginning band: For first-year musicians
Intermediate band: For students completing Book 1
Advanced band: For musicians who have completed second-year standards
Jazz band
Jazz band is open to all instruments by audition. Jazz band typically rehearses twice a week. Audition information will be posted here when available. All band students learn basic improvisation skills in their band class, and have the opportunity to delve deeper in an optional jazz exploratory.
Yearly jazz band events typically include the Coe Jazz Summit (February), variety show (April), and various school and community performances.
Small ensembles
Woodwind ensemble
The woodwind ensemble includes two flutes, one oboe, two clarinets, and one bass clarinet—all eighth graders—who prepare pieces for community performances and events.
Saxophone quartet
The saxophone quartet includes four members of advanced band and jazz band who perform music in a variety of musical styles.
---
KEY CONTACTS