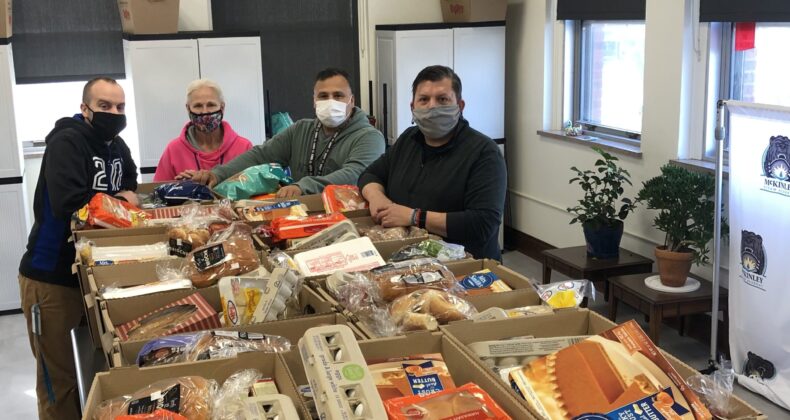 All McKinley students who are eligible may choose food to take home for themselves and families weekly. Grizzly Cove is located in room 101. Students pick up food every Friday after dismissal or the day preceding school break.
Eligibility
Students are eligible according to the Emergency Food Assistance Program (TEFAP) guidelines. If a student's household already participates in the SNAP program and/or Free and Reduced lunches, he/she already qualifies.
Sign Up
A TEFAP form must be completed by a parent EVERY school year in order for the student to participate. Completed forms should be returned to the main office.
Food Choices
Food choices vary weekly. Students typically choose from a variety of cereals, canned vegetables and fruits, juice, milk, canned and frozen meats.