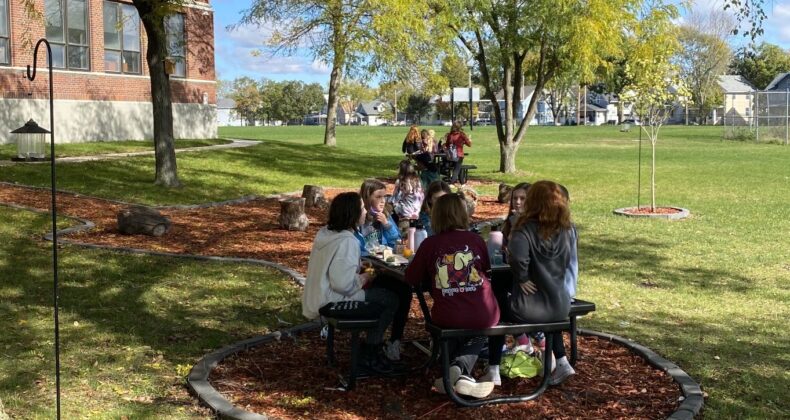 Cedar Rapids Community Schools Foundation
Help Us Meet Our Goal of $20,000!
Your money would go towards purchases to support the following vital programs at McKinley STEAM Academ
Funding for STEAM-integrated projects in all classrooms
Consumable supplies for our STEAMLab
Orchestra Accessories & Supplies
Multicultural books for Language Arts classroom libraries
After-school student enrichment programs (material and stipend support)
BearPaw Store — Recognizing and celebrating students for exhibiting the BEARWay
Grizzly Cove — Funding to support McKinley's food pantry and clothes closet
Classic Edition Show Choir — Costumes, music, transportation, and student scholarships
McKinley Outdoor Learning Environment
---
Hy-Vee Cash 4 Students Program
THANK YOU for all the receipts donated last school year. We raised over $1200 for McKinley last year. Below is how to participate
Receipts can be dated April 1, 2021 through March 31, 2022
* Students can turn in receipts to the main office
* Send receipts electronically (instructions below)
For every $200 collected, $1 will be donated to McKinley. Money raised will be used for the bear paw store, student activities, and PBIS.
How to Send Receipts Electronically
To sign up for electronic receipts, go to https://www.hy-vee.com/perks/. Once you log in, it will bring you to your customer profile. Towards the bottom of the first column, it will ask you if you want to receive a digital receipt. Click yes. E-mail your electronic Hy-Vee receipt to Mckhyvee@gmail.com.
---
Amazon Smiles
McKinley PTA has set up an Amazon Smile account. When people choose McKinley as their charitable organization, every time they shop at Amazon, McKinley receives a percentage of their sale.
---
Office Depot
When you make an in-store or online purchase at Office Depot, provide McKinley's School ID #70027714 at checkout and McKinley will receive 5% back in credits for FREE student school supplies
---
Box Tops
Box Tops has gone digital! Simply download the Box Tops App, set up your account designating McKinley as your school and scan your receipts! Unsure if your purchase included any Box Top items? Scan your receipt anyway and in just a few seconds you'll know. It's fast and easy! McKinley will still collect clipped Box Tops during the transition to 100% digital. Simply clip and drop off in the main office. Each Box Top is worth $0.10 for our school. Talk about easy money!! Thank you for supporting our school!